NEW SERUM + BOOSTER RANGE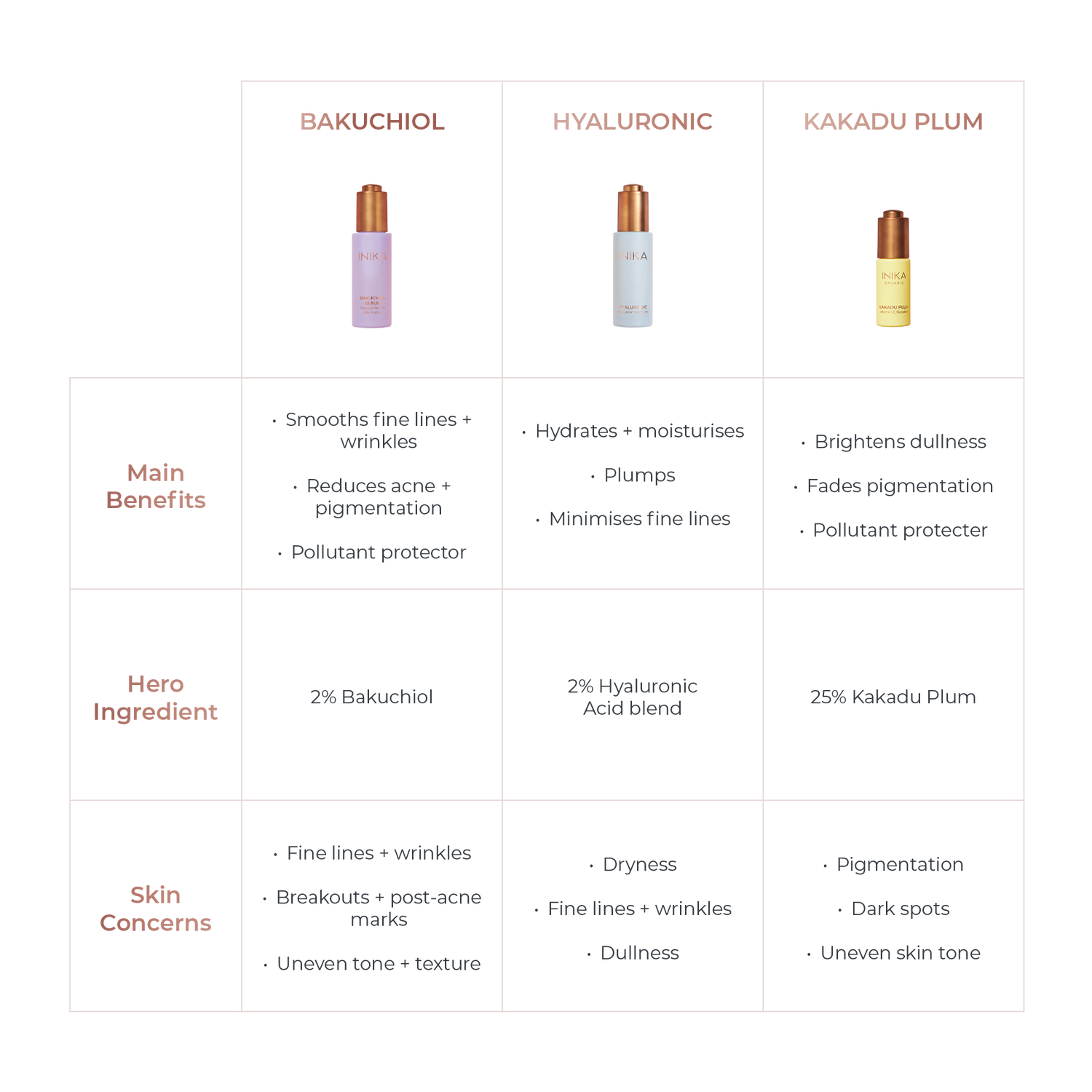 FIND YOUR SOLUTION
Our serums are formulated with 100% natural, clinically effective ingredients, designed to be used daily to treat your skin concerns.
Here's our guide to finding the serum that's right for you.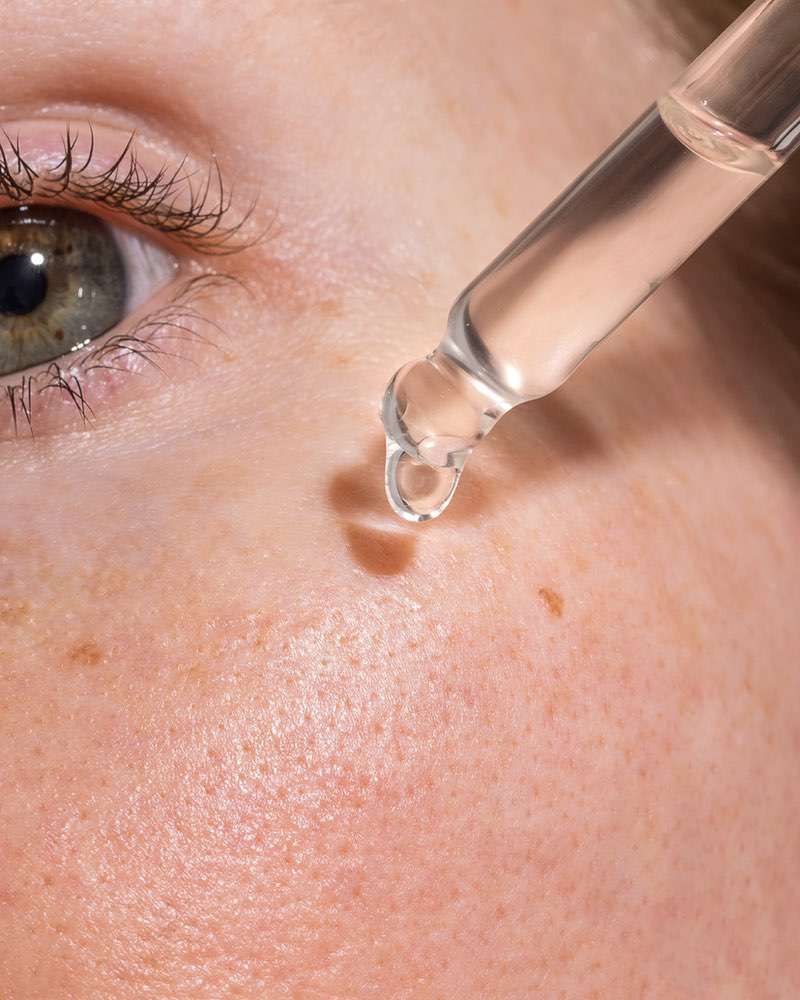 DOUBLE UP
Our range of serums and boosters are designed to be layered, so you can address multiple skin concerns at once!
Our recommendation, for your best skin ever:
AM: Mix 2-3 drops of Kakadu Plum Vitamin C Booster with Hyaluronic Hydration Complex and apply to damp skin.
Follow with your INIKA Organic oil or moisturizer.
PM: Apply Hyaluronic Hydration Complex to damp skin, follow with Bakuchiol Serum.
Finish with your INIKA Organic oil or moisturizer if desired.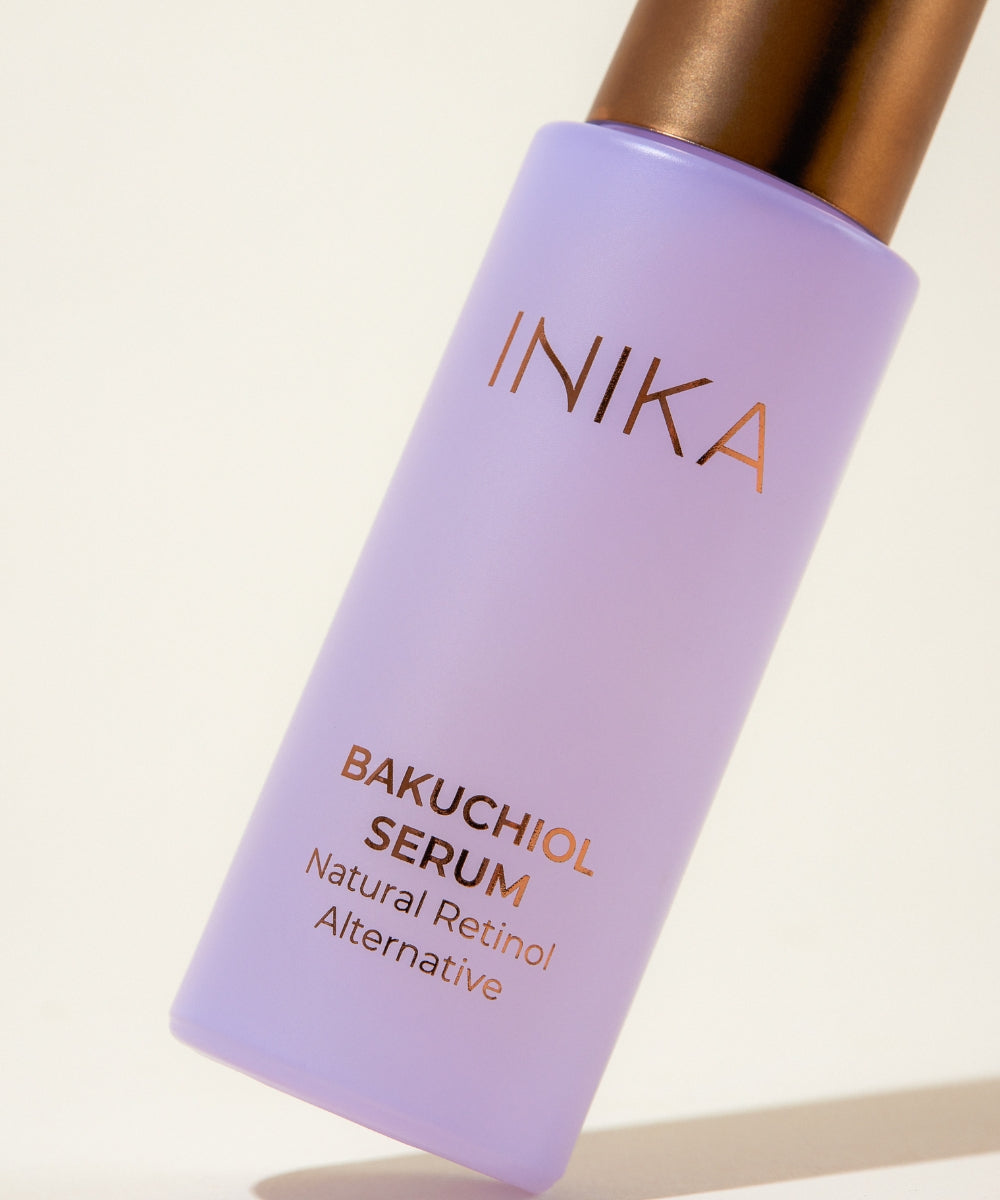 Bakuchiol Serum Natural Retinol Alternative
Formulated with 2% Bakuchiol, the powerful plant-based, sensitive-skin friendly alternative to Vitamin A.
This 100% natural ingredient is clinically proven to be equally as effective as retinol at reversing aging, protecting skin from further damage, and improving problem skin.
SHOP NOW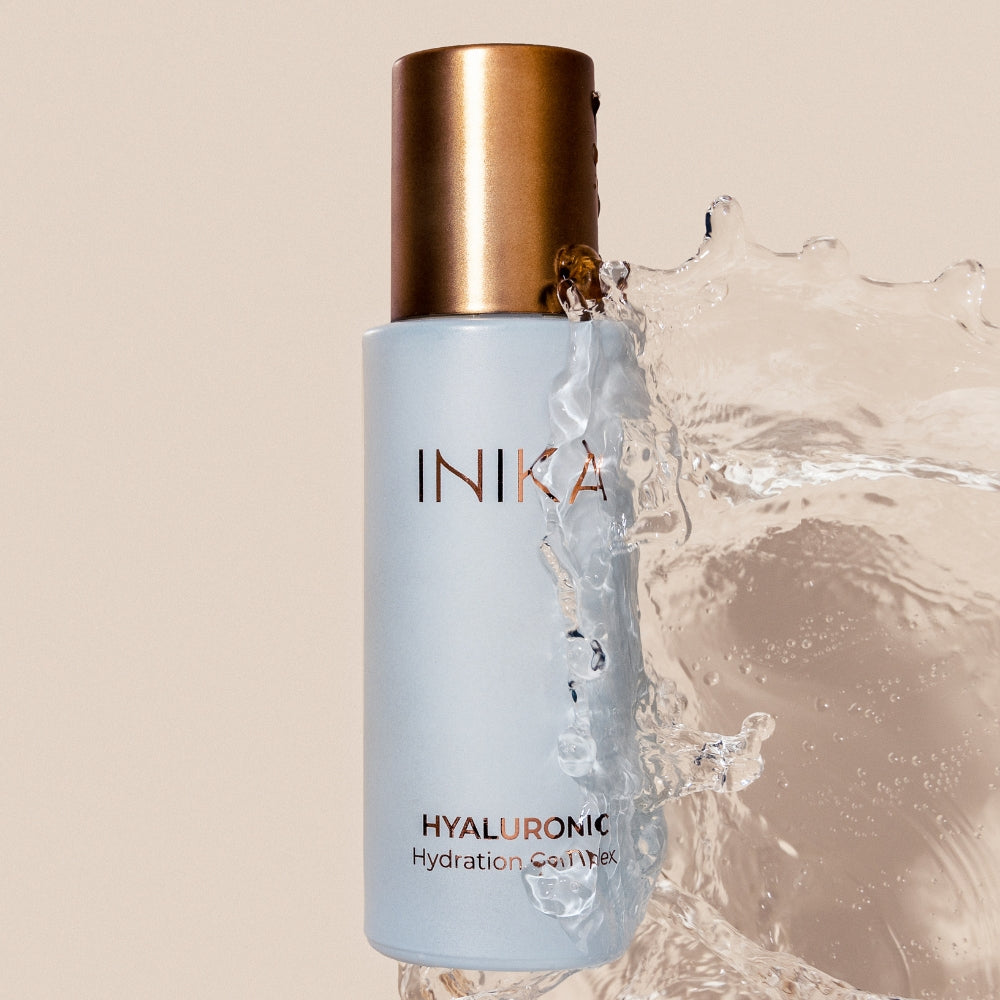 Hyaluronic Hydration Complex
A skincare staple for plump, youthful, deeply hydrated skin, formulated with a 2% blend of
multi-weight Hyaluronic Acid.
This lightweight, oil-free serum boosts hydration and prevents moisture loss, leaving skin glowing and intensely moisturized.
SHOP NOW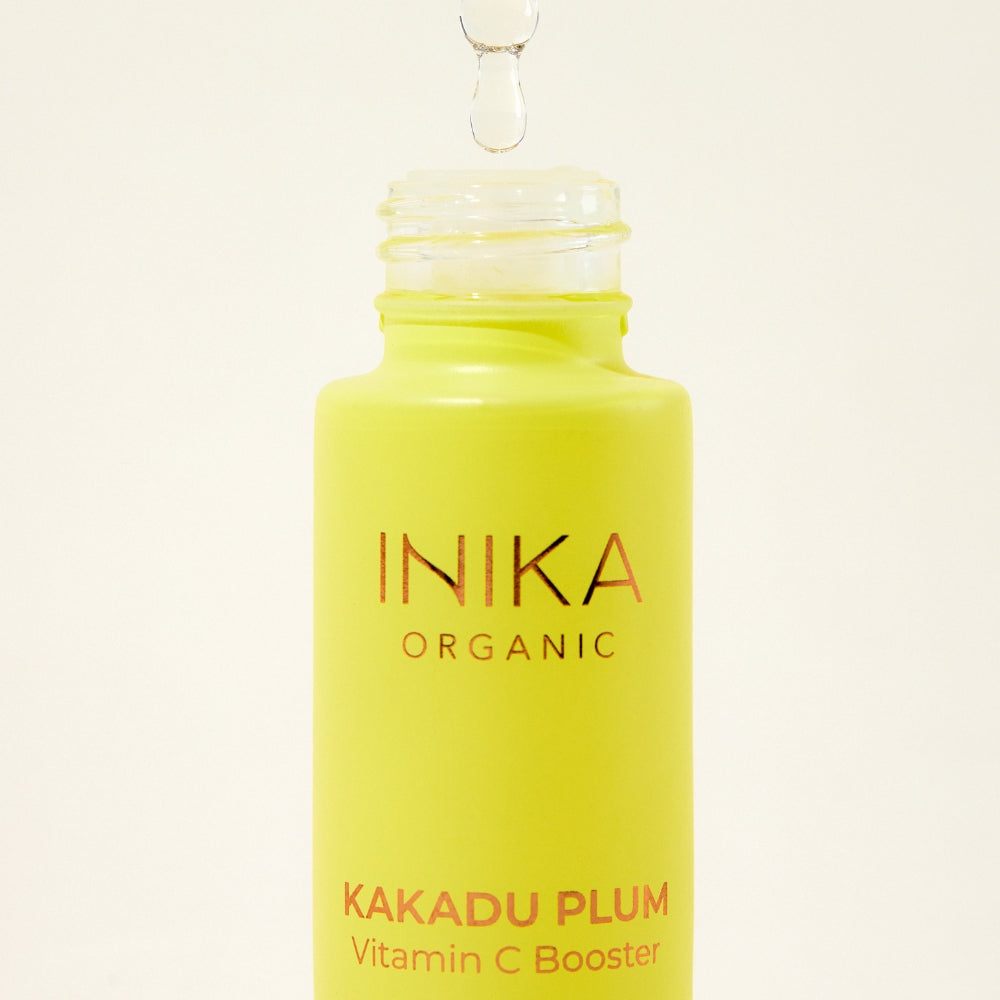 Kakadu Plum Vitamin C Booster
Reduce pigmentation, increase elasticity, and boost collagen production with this Vitamin C rich extract, formulated with 25% Kakadu Plum.

Use alone for targeted results, or mix in with oils or moisturiser to guard against pollutants and minimize signs of aging.
SHOP NOW